Matching Key Example
Primary tabs
An example of how to create a dialog that emulates the matching dialog in IDEA.
Snippet:
This example code shows you have to emulate the matching dialog in IDEA. The first part allows you to select two files to match fields.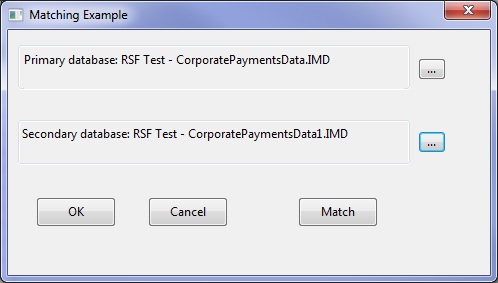 Once you select the two files you will be able to display the Match dialog.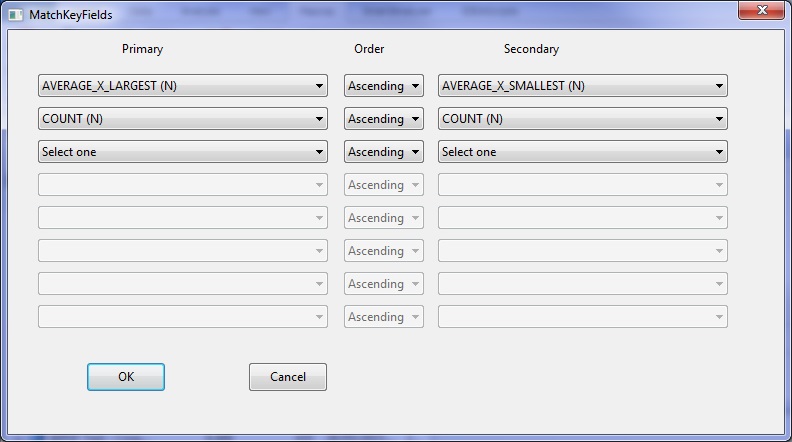 You can select up to 8 matches. You can select different fields from each file but they must be of the same file type or the script will give you a warning. Once you select the first match the second match set will become active. The script checks to make sure the matches between the files are of the same type.
You can download the example script here.