Fill Down Utility
Background:
This script will allow you to fill empty cells within a database from information contained in the previous cell.
Documentation:
Sometimes you might import a file, such as an excel file in which information is missing from a cell. The reason could be that the Excel spreadsheet was set-up as a report instead of an actual spreadsheet. Within the Report Reader we have the option to grab information from previous rows in cases that the information is missing, unfortunately this is not the case with Excel or other import types. Currently if you have this problem you usually have to bring the spreadsheet into IDEA, export it as a text report then use the Report Reader to populate the missing data, this script will save you from having to do this.
Here is an example of an Excel report that has been brought into IDEA with missing information.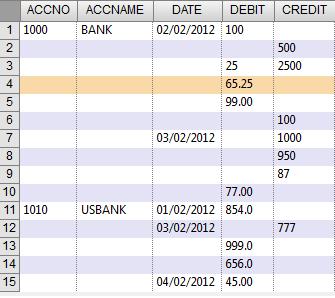 As can be seen there is missing information in the ACCNO, ACCNAME and DATE fields. Once you have the file imported you can run the script.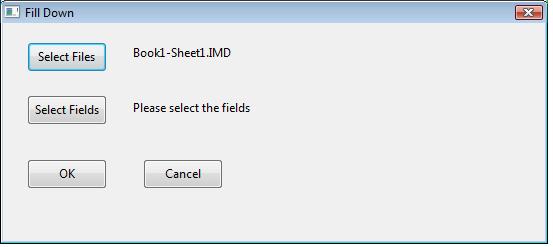 You first have to select the file, the script automatically selects the file if you have one already open. You then must select the fields you want populated.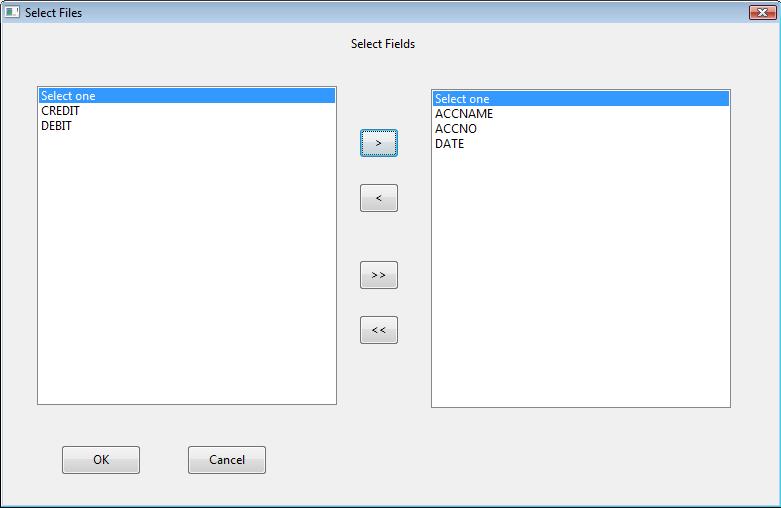 In this case we want to use the script on ACCNAME, ACCNO and Date. You select OK and Ok to run the script. This is the final product.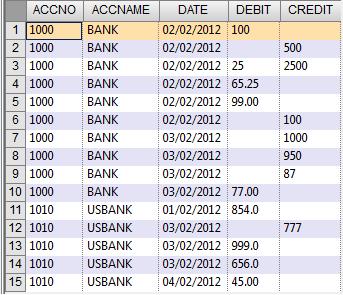 As can be seen the blanks of the three fields have been populated from the information in the previous field.
I want to thank Steve Luciani for suggesting this script.